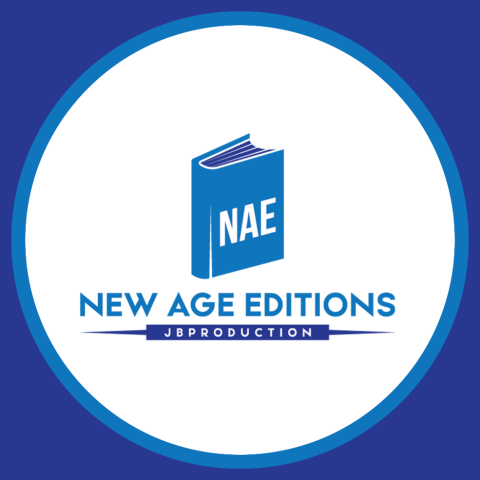 JB Production was founded in 2019 to realize a creative vision and provide intellectual services to its clients, including film development, art creation, publishing and book production. In this respect, new authors will find in JB Production the appropriate platform to launch their spectacular epic. The establishment of the e-commerce platform can now provide you with the best books, e-books/audiobooks, movies and other intellectual properties, according to the experience of JB Production.
JB Production specializes in the production of intellectually creative works such as books and films by emerging talents. We want to offer e-books and audiobooks through this website, in addition to helping these talents write books and produce movies. The most recent of his publications is a children's book titled Tezen: My Lovely Friend.
TEZEN: My lovely friend
TEZEN is the protagonist of one of Haiti's most legendary stories, which has been adapted into a children's book called "TEZEN: My adorable friend".
It is a reference book that transports children to a fantasy realm. It is also available in audiobook and Kindle edition. The cosmos in which this novel is set makes it impossible for anyone not to be affected by unexpected events in life. Haiti is the birthplace of this popular legend.
Haiti is a piece of land rich in culture, history and unspoilt wildlife and vegetation. The author of this unique novel wishes to describe our relationship with nature and how all creatures on this planet can happily coexist. To illustrate this point of view, he reveals it to us, among other things, through the deep friendship between Alicia, a little farmer, and Tezen, a pretty fish from the famous source of Nan Kreson.
This story illustrates how nature can be both cruel and forgiving and our ability as humans to understand this. It is a story of faith, devotion, love, respect and friendship. It shows how even the smallest of partnerships can bring joy into our lives. So let the warmth of the Caribbean Sea melt your heart and the radiance of the sun light up your eyes, and join us on this wonderful adventure.
Alicia, a 13-year-old girl from the village of KORAY in the commune of Cayes Jacmel, is more outgoing than her family in NAN KRESON freshwater. Her outgoing and easy-going attitude allowed her to interact with species other than humans, making her a stronger person. ALICIA learns how a fish named TEZEN can be a partner and guide on her journey. Because fish aren't a species humans are known to talk about, Alicia now fears her family will find out. She indicates that she only visits Tezen at the beach when her parents are not present.
The more Alicia visits the beach, the more comfortable she becomes. On the other hand, she seems to be completely unaware that she is being followed by two members of her family and an acquaintance of the family.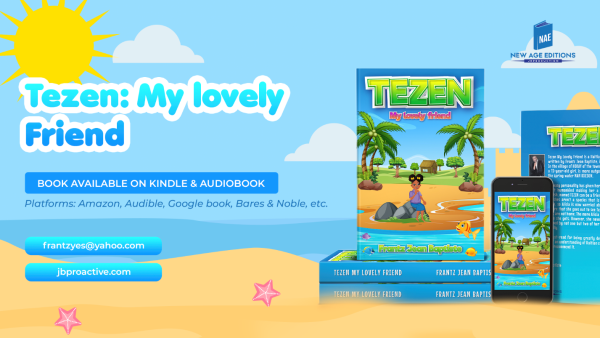 Availablity:
This book is a must read because it is extremely comprehensive and offers a unique perspective on Haitian culture. It's a fantastic story. It is highly recommended. Good luck with your reading! This book is now available for download on any smartphone, tablet, e-reader or computer. TEZEN: My lovely friend, is available in Kindle and audiobook formats. To introduce your children to this charming Haitian story with pretty drawings, choose your audio book or your Kindle edition now: TEZEN: My adorable friend, is now available from New Age Editions.
To sum up !
JB Production welcomes all those who wish to confront ideas and concepts and implement them in real life such as books, ebooks and films. You will enjoy working in an open and cooperative environment that drives innovation and bridges gaps. We operate out of an office in Massachusetts and have helped dozens of writers achieve their creative goals. Please contact us. It has the potential to change your life.
Twitter: https://twitter.com/TEZEN
Instagram: https://www.instagram.com/tezenmylovelyfriend/?igshid=YmMyMTA2M2Y=
Media Contact
Company Name: J.B. Production
Contact person: New Age Editions
E-mail: Send an email
Town: Brockton
State: Massachusetts
Country: United States
Website: https://jbproactive.com/